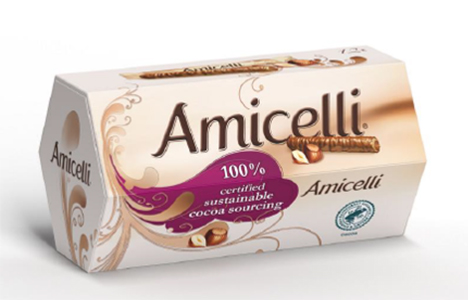 Amicelli
Amicelli is a crispy-light wafer roll with a creamy filling, covered by delicious milk chocolate coating, made from 100% certified sustainable sourced cocoa.
Perfect to share, offer and give away. Ideal to enjoy with family and friends.
150g Box – easy to open and close again – you can celebrate Amicelli enjoyment over and over again.
225g Stand-up Box with extra convenient opening – ideal for sharing moments with your loved ones.