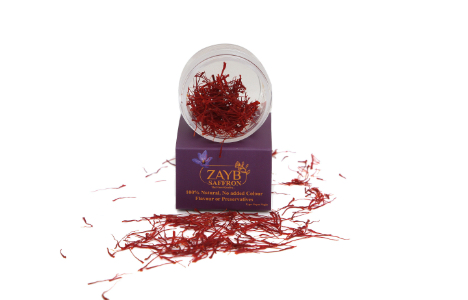 Zayb Saffron
Zayb Saffron stands for purity and premium quality is grown in its natural environment in the beautiful meadows of Zayb farms. Plucked from "Crocus Sativus" (saffron flower), this Super Negin saffron is one of the finest grades that is 100% pure without any use of chemical fertilizers, pesticides or preservatives.
The flowers are handpicked and the best strands are sorted to give the best flavor, fragrance and color to the cuisines.
Through the channel partners, Zayb Saffron widely caters to its customers throughout Middle East, India, USA, UK, and China.