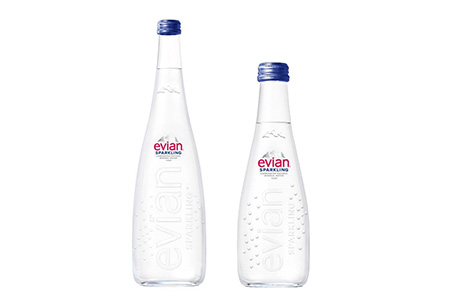 Evian Sparkling
Introducing evian® Sparkling, Now with Sparkles.
evian® Sparkling offers the same purity and  balance of evian® natural mineral water, now with  just the right level of round, fine bubbles for a  sublime tasting experience.
The soft sparkling choice for your dinner. The delicate effervescence and clean mineral aftertaste provide a refined sensation on the palate, with a softness that will elevate the most refined dishes and reveal the subtle notes of complex wine bouquets. This is why evian® Sparkling pairs naturally with the finest cuisines.